Exciting news
The Half and Half Quilt Pattern + eBook is now available from Fat Quarter Shop! It is such an honor for me to be listed as a Pattern/Book Designer there.
You can also purchase the Half and Half Quilt Pattern + eBook directly from me in PDF format, on Amazon in Kindle format*, or in ePub format from iBooks or Kobo.
[Anything with an * next to it is an affiliate link]
Updates on upcoming patterns
I am hard at work on the Giant Dresden Christmas Tree Skirt.
I've had the idea in my head that I wanted to make a quilted Christmas tree skirt since 2013. I went to buy holiday fabric at my local Christmas shop after Thanksgiving. Silly me. Little did I know, all the good holiday fabric was long since sold out by then and they had a skimpy clearance selection.
Back in September last year I thought to myself, "Ok, I'm finally going to get it together and purchase my holiday fabric way before December and get this done." I bought a fat quarter bundle of Cotton + Steel's Tinsel collection. And the rest of 2015 went by and I didn't get a Christmas tree skirt done but I wasn't really motivated because we didn't even put our Christmas tree up since I didn't want to deal with trying to toddler proof it. And then a couple months ago, I saw Cotton + Steel's 2016 Christmas collection Garland and I really wanted an excuse to use it to but I still had my 2015 Tinsel fabric that I hadn't used yet.
And then, a couple weeks ago, the lovely Jen Frost emailed me and asked if I had any Christmas quilting patterns. And I said, "No, but I have a great idea for one!"
This week, I got all of the math worked out for my Giant Dresden Christmas Tree Skirt, I got my petals cut from all that gorgeous Cotton + Steel holiday fabric, I got the Christmas tree skirt "quilt top" and backing pieced. Next up, I need to sandwich, quilt, and bind and write and format the pattern.
The pattern will be available for sale in July; first in a collaborative bundle with Jen Frost and later on it's own directly from me. The bundle will be an amazing deal. Click here to get on the Giant Dresden Christmas Tree Skirt interest list to make sure you don't miss the release.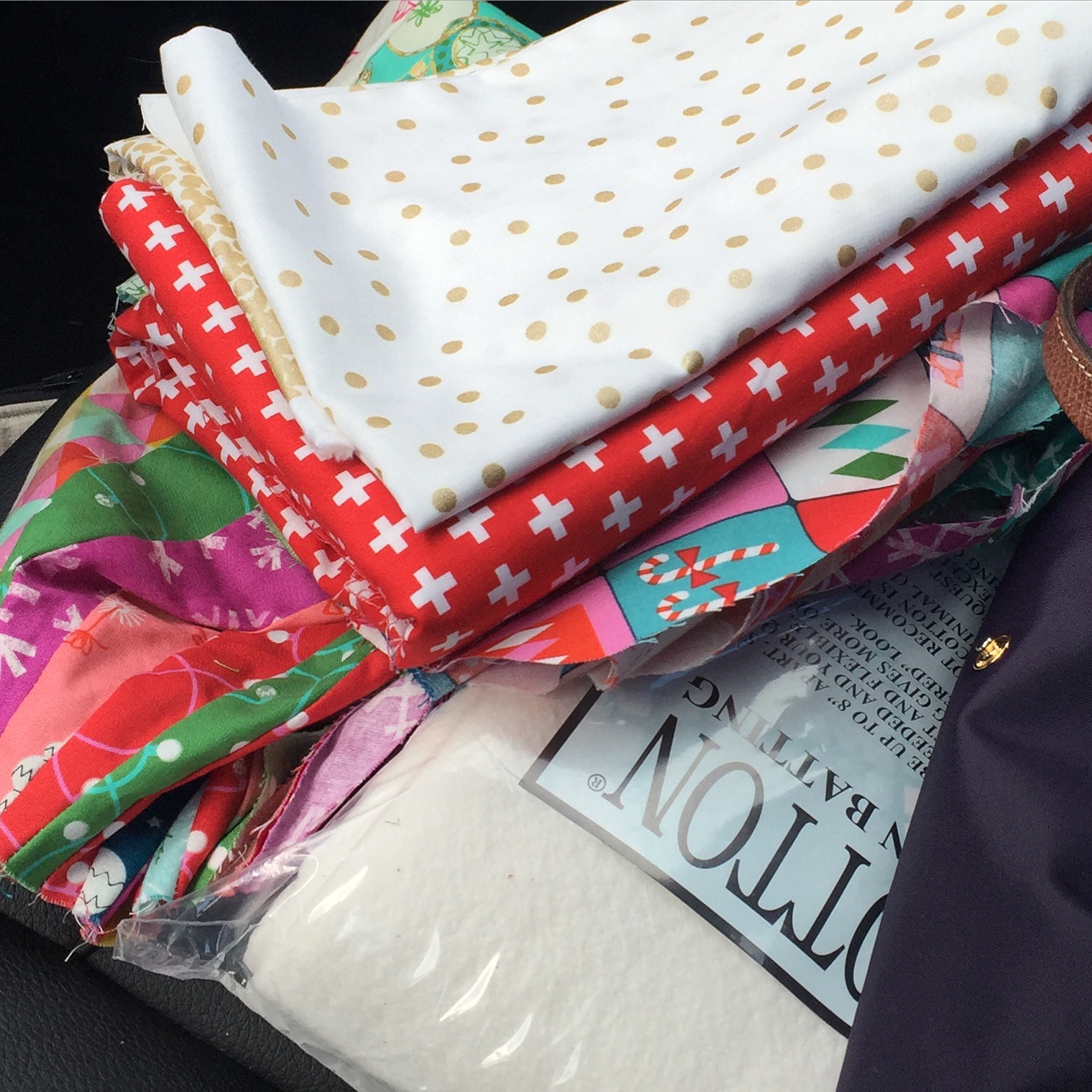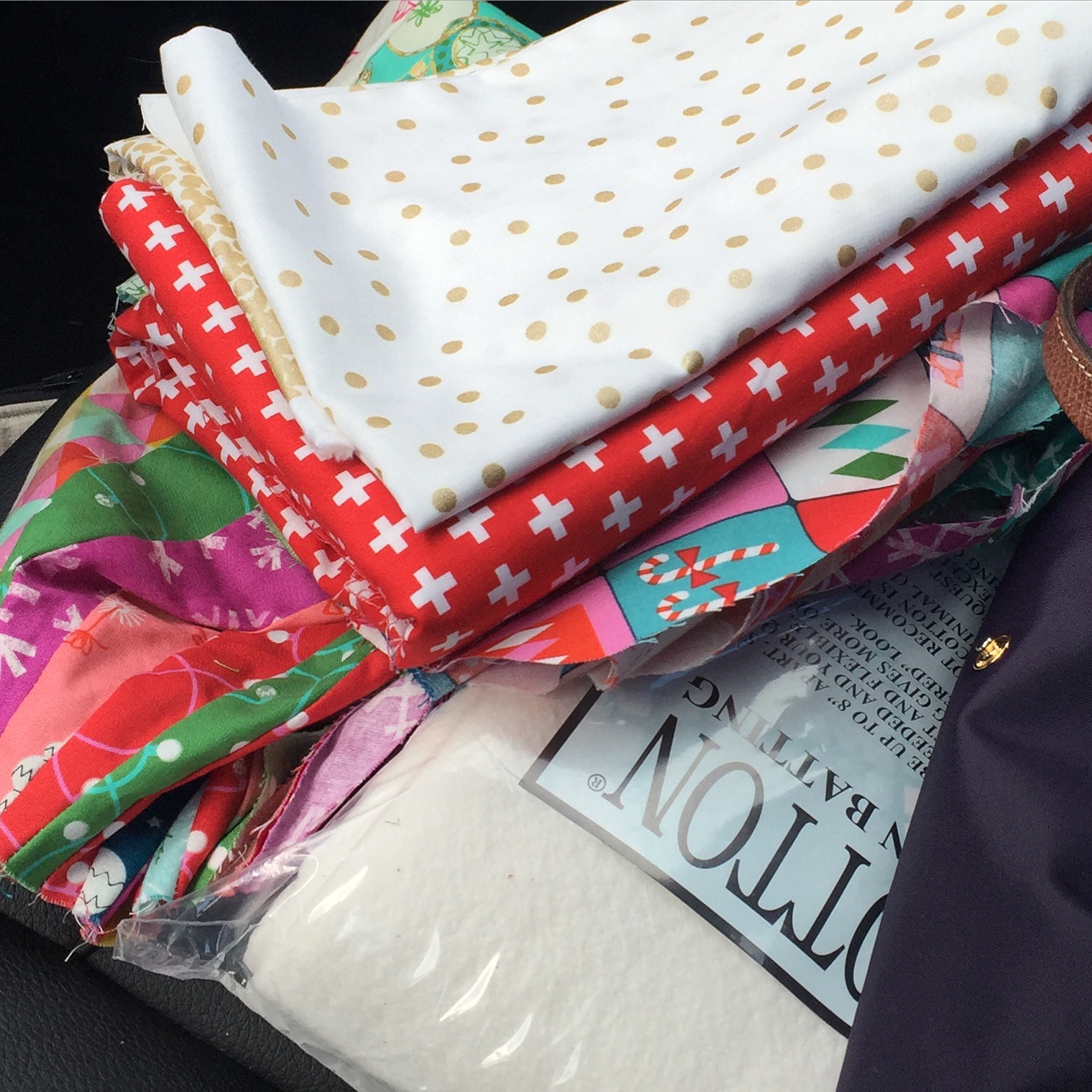 My Drunkard's Path Quilt Pattern + eBook is on the back burner at the moment. I have fabric picked out but I'm still working on quilt design concepts. I'm just not in love enough with any of the designs yet to dedicate the time to cutting and piecing it. I'll keep playing.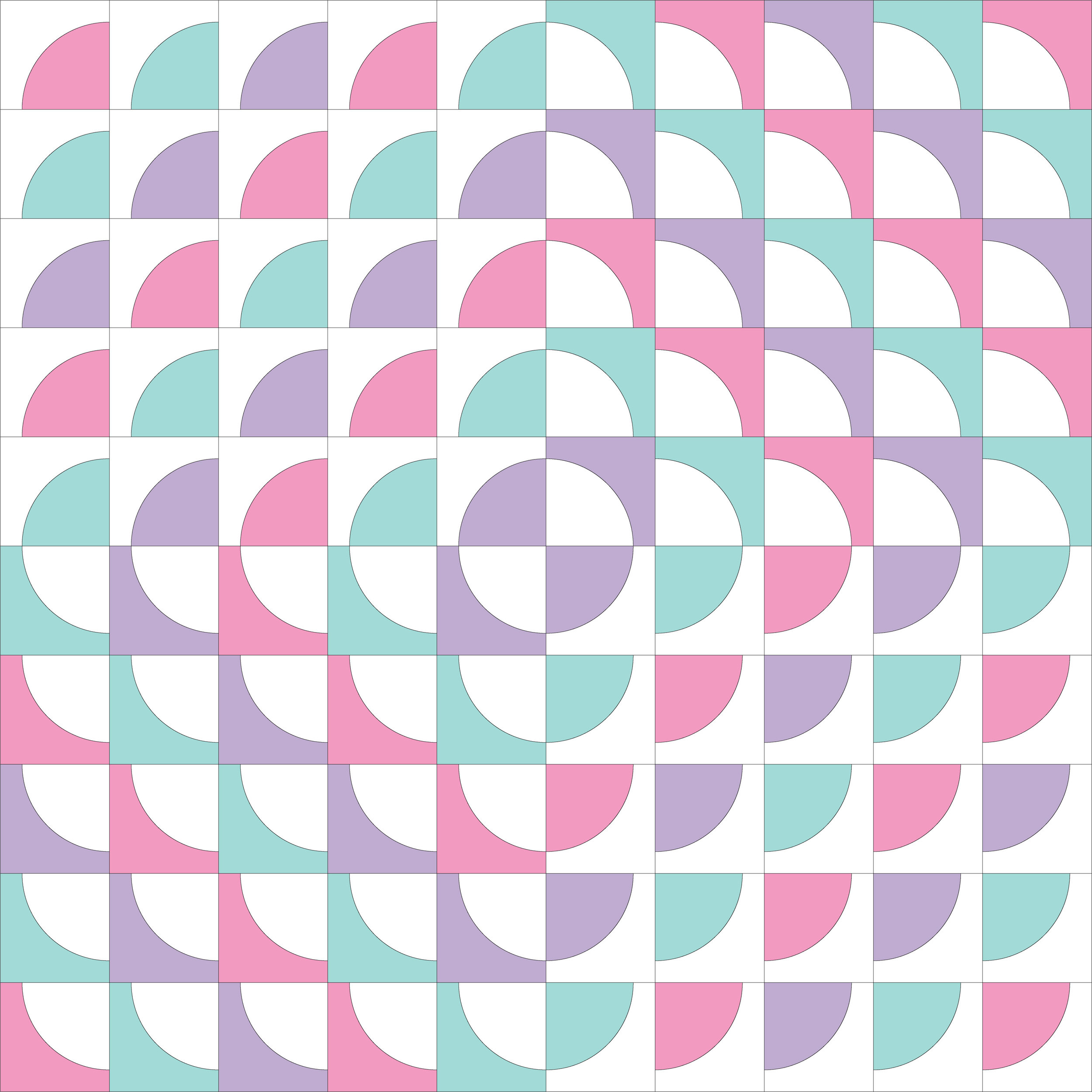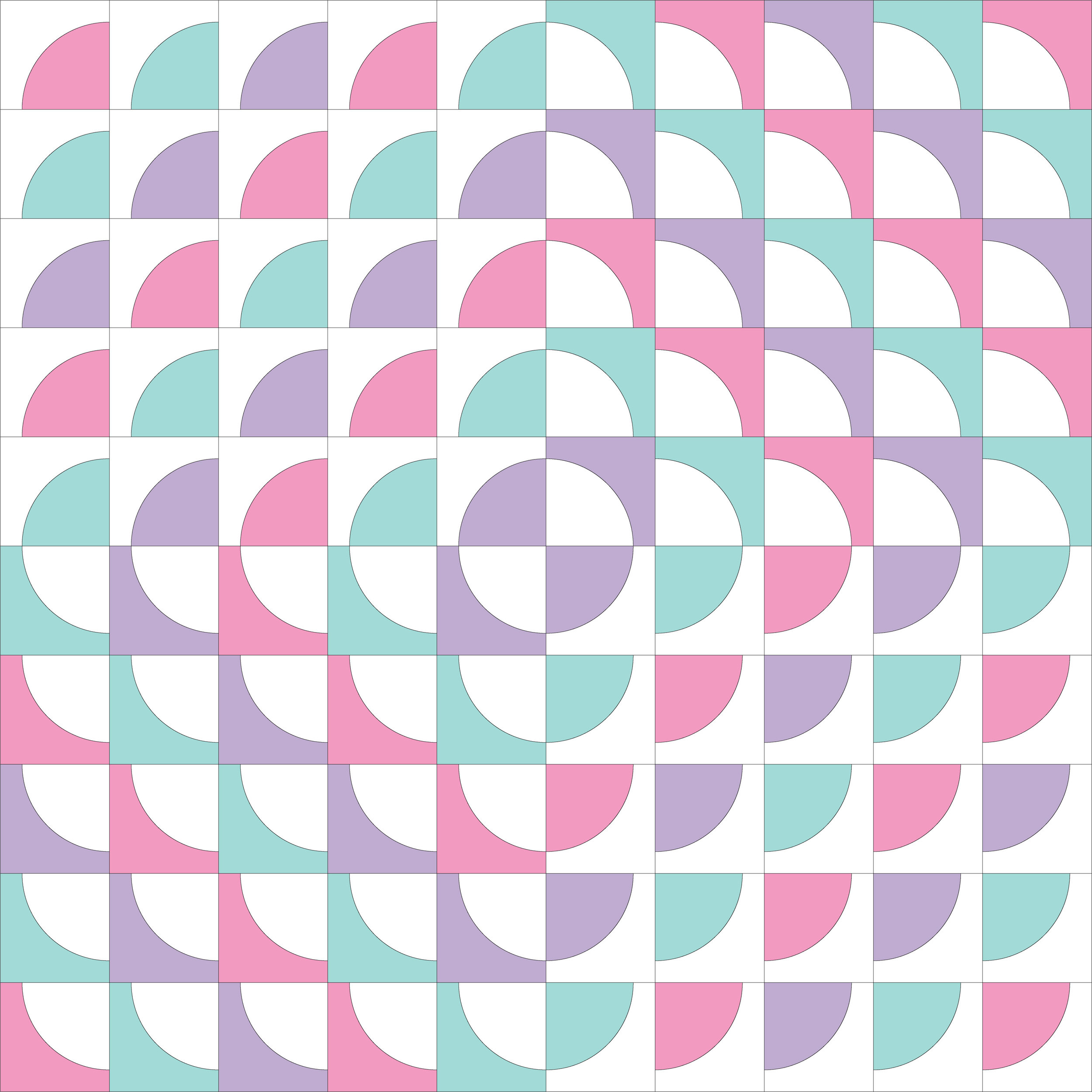 Updates on additional projects
I've got the binding on the jelly roll baby quilt I made for my sister in law. The baby shower was last week but I've got about a month before the baby is due. It's in the wash right now getting it's final crinkle and then I'll need to get some nice photos for my Quilt Gallery and mail it off. I plan to update the tutorial blog post with illustrations and ultra clear directions in the near future.